Nowadays, Digital Marketing is the MOST Trending and the best result-generating marketing method available in the market. It's not only cost-effective but also a more trackable marketing solution in the business.
In this blog, You'll know how you can grow your business with digital marketing.
Note: I am not giving you any boring definitions and theories that confuse you, I am here to tell you the exact methods that you can follow to market your business online.
Why do you need Digital Marketing for Business?
Online Marketing or Digital Marketing is the essence of all the businesses out there because marketing depends upon the people or we can say "Traffic" in the online marketing world.
Many Businesses shut down due to a lack of digital marketing solutions, SO I want YOUR BUSINESS to Grow with the help of the internet.
Here are some reasons why you should choose digital marketing for your business:
Low Cost
Less Hardwork
Complete Transparency
100% Metrics Control
24×7 Work
5 simple but proven strategies for Marketing your Business Online:
1. Social Listing 
The basic and first step in your online journey is to register yourself on every social platform such as Google, Facebook, Instagram, LinkedIn, Twitter, Pinterest, Youtube, and so on…
This will give proof of identity of our business, which creates TRUST for your Business. So, this is the First step when it comes to marketing your business online.
Because our potential customers are on social media so you have to find out the correct channel on which you can start building your social profile that helps your online marketing journey.
2. Social Media Content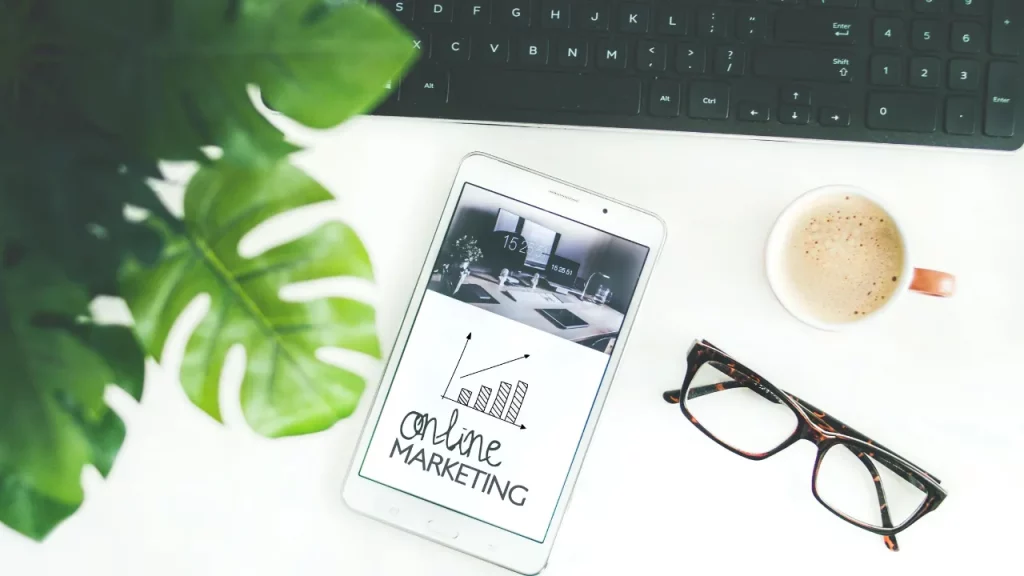 After the successful listing, the next and most important part of your online journey is to create content and post it regularly on your social media.
In this, you can post your store images, clients' images, and their testimonials, you also share your upcoming events & services, and this will create a brand value for your business that will work for you.
And it's also a way of grabbing the attention of your potential customer on social media.
And we all know "Attention is the biggest thing in the new world." If you are to grab your customer's attention then you'll be able to gain customers for your business.
So you have to make engaging content that helps your buyers to see you in the market.
3. Managing Social Networks
Actively managing your social networks is the backbone of your business, you have to be excellent at managing your social networks because your social presence is the reflection of your business.
According to the Google
So use it wisely and get the best result for your business digitally. If you don't have enough time or knowledge to handle your social networks, then you can hire someone who can handle your networks on your behalf. 
4. Design Your Website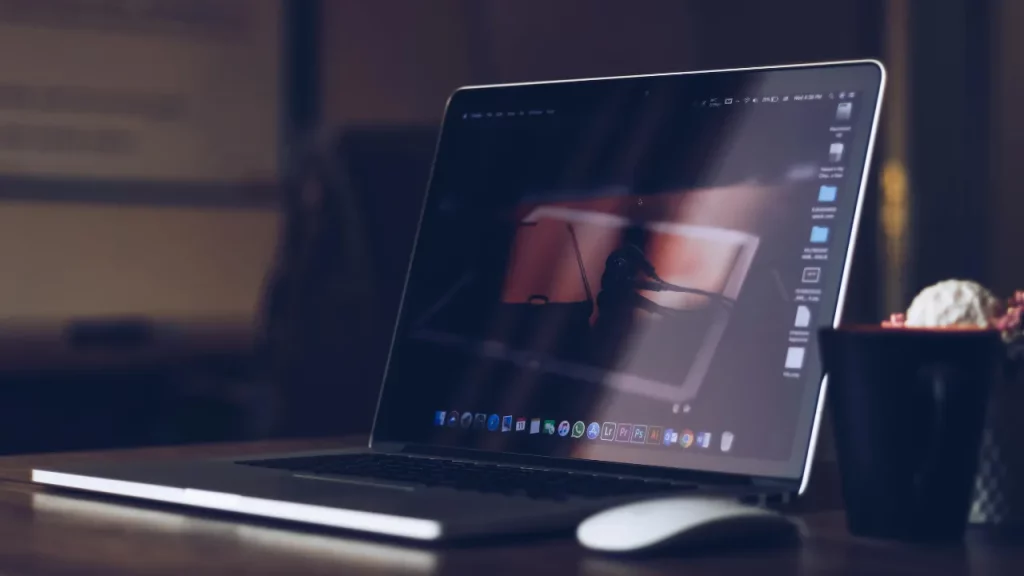 The website is like your virtual shop, where you can showcase and sell your products/services online. And you strictly need a website to achieve extraordinary growth in your online business journey, because it gives a wider scope to your online business and it also looks professional in terms of selling, so design your website carefully because it's the only thing buyers see before buying anything if you have the knowledge how to create a website than its fantastic or you don't have knowledge then you also take helps from professionals, they will create a fabulous website for your business.
Click Here to make your high-converting website!
Main Type Of Websites for Businesses:
E-commerce Website (where you can sell your products & services)
Business Website (where you can show your Business)
Personal Profile (where you can show your skills)
Sales Funnel (where you can build a process to sell your stuff)
Choose the best according to your Business!
5. Create Your Brand Awareness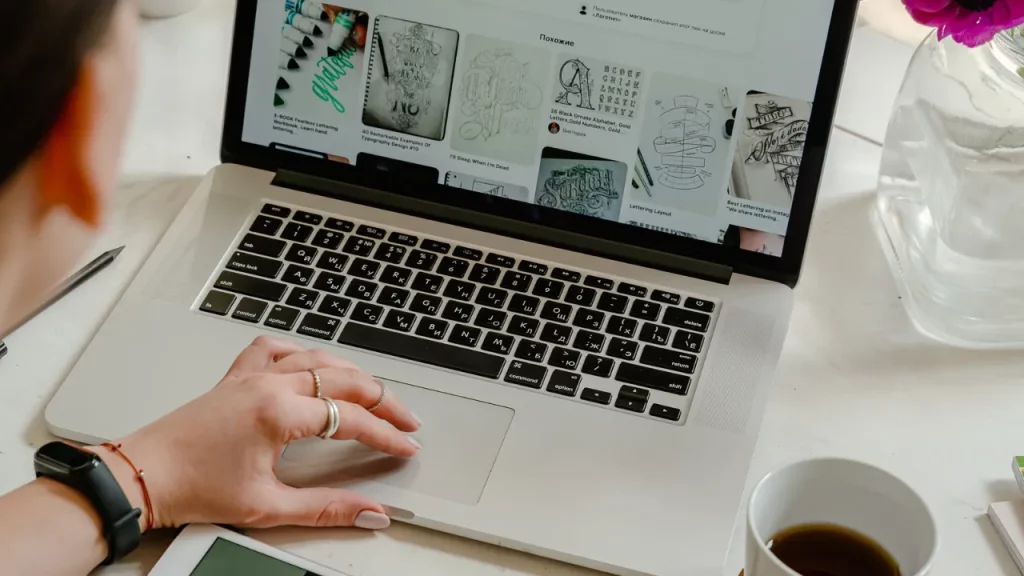 Once you set your online presence, now it's time to create your brand awareness through marketing, Digital Marketing for business is an essential part of your online business and without marketing, you can't expand your business in the online world, it is considered that business has only two functions: marketing and innovation, so you have to be so good in marketing.
Marketing helps to boost your products/services in the market. It tells the people about your product/services. "And you can't sell anything if you can't tell anything".
So there are Two Types of Marketing in the Online World:
Inbound Marketing – UNPAID
Outbound Marketing – PAID
Basic Difference B/W Inbound and Outbound Marketing
Outbound marketing involves actively reaching out to consumers to generate interest in a product. In contrast, inbound marketing focuses on creating and distributing content that attracts people to your website.
Examples of Inbound Marketing:
Blogging
Email
Social Media
SEO (Search Engine Optimization)
Examples of Outbound Marketing:
SEM (Search Engine Marketing)
SMM (Social Media Marketing)
Influencer Marketing
Congratulations!! Now you are fully prepared to market your business digitally.
BONUS:
Build an Email List for your Business Because it is one of the cheapest and Highest ROI (Return On Investment).
The Study says Email Marketing gives 3800% ROI for businesses. So start as soon as possible.
Conclusion:
So these are some ways of digital marketing for businesses. If you follow these digital marketing steps correctly your business will grow 200%.
Everything is shifting towards Online if we don't take it seriously, then it turns out to be a bad decision.
I know, it's too new for you to learn and implement this and you're not even sure whether will work for you or not.
But Trust me Digital Marketing is the future of people growing their business immensely with the help of Online Marketing.
If you don't have prior knowledge then you take help from professionals, to run ads on your behalf.
You can share this post with your friends, friends, business partners, and colleagues.
Just click on the social icon on which you want to share this post!!